Textual Interaction: A study of the manifestation of Intertextuality Inaam Kajaj's Nouel as a Model
م.د. ولاء فخري قدوري

university of Diyala/ College of eduction the humanitye
Keywords:
Anaam, intertextuality ,Novel , Poetry, Tashari
Abstract
Texts open up and interact with each other since ancient times, and each text is an open space that can be integrated and interact with other texts intertextuality  represents the joint presence of two or more texts, under the broad culture and textual interaction that is manifested in the establishment of text for relations with other texts. For the preceding text the text becomes self-contained. The research adopts the descriptive analytical approach. The present study focuses on the interaction of the text in the novel (Tashari) across three axes, the first axis deals with religious harmony represented by the harmony with (the Koran, the Bible); the second axis tackles the literary harmony represented by the convergence with (poets of the modern era, the novel, folk proverbs, songs). The third axis is devoted to the historical harmony that is represented by the juxtaposition of the mythic story and legend.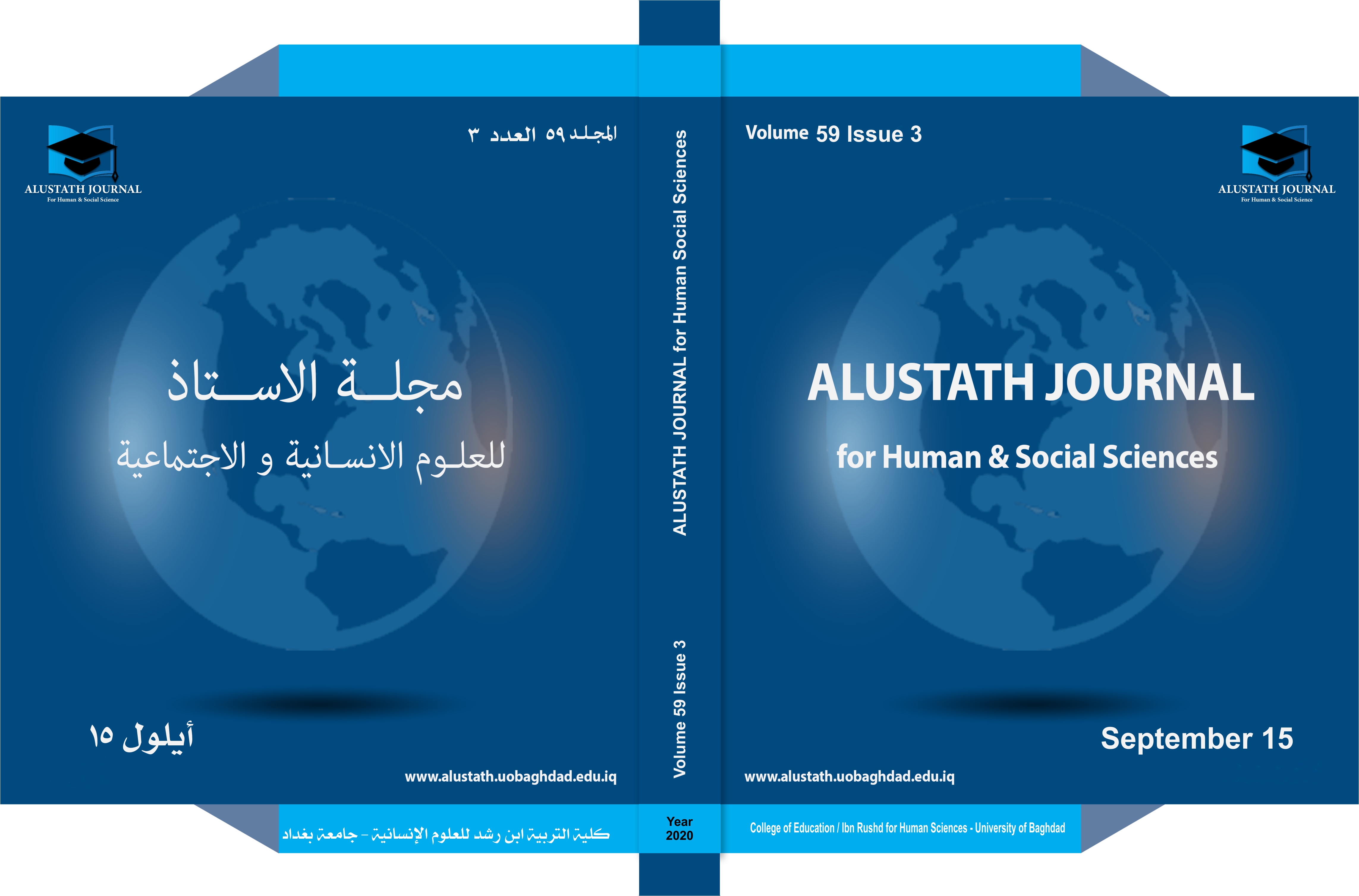 How to Cite
فخري قدوريم. و. (2020). Textual Interaction: A study of the manifestation of Intertextuality Inaam Kajaj's Nouel as a Model. ALUSTATH JOURNAL FOR HUMAN AND SOCIAL SCIENCES, 59(3), 357-374. https://doi.org/10.36473/ujhss.2020.59.3.357-369
This work is licensed under a Creative Commons Attribution-NonCommercial-ShareAlike 4.0 International License.
Copyright © 2018 University of Baghdad