Color and its Symbolic Connotations between the Noble Qur'an and Islamic Poetry, the Poets of the Prophet Muhammad as a model
م.د. جنان خليفة عباس

College of Education for Human Sciences / University of Diyala
Keywords:
(Color - Symbolism – Islamic)
Abstract
Color is part of the forms of our daily life and its various manifestations and of our surrounding world, and it is inherent to us in all our conditions, it is one of the most important elements of beauty that we care about. Colors are used for a utilitarian purpose. The Noble Qur'an and what it indicates and what those colors symbolize good, evil, elevation and sublime, and then study the significance of colors and their symbolism in some of the poems chosen by the poets. The embodiment of human feelings of sadness and joy, especially among poets, as they are individuals in societies that are affected and influenced by others.
The research sought to scrutinize the consideration of the use of colors in the Noble Qur'an and how it is understood and its reflection on the human being. It was also studied in the selected poems according to an analytical, descriptive and statistical approach to some extent, in a technical study of color words, and the research tried to uncover the effect of that on the poetic saying, and given the importance of The study in that it goes beyond the descriptive to reach the depths of the words, especially the colors, by analyzing that religiously, socially and psychologically, and given the breadth of the subject of the study, I have resorted to brevity and brevity in presenting the material.
We have resorted to Quranic reasoning by employing color first to pave the way for the artistic ranges that were absorbed by the verses of Islamic poetry that we selected according to the famous Da'wa poets in their defense of the message and Islam.
 The research aims to achieve the reading of the vocabulary and meanings of colors in the Noble Qur'an and the selected poems. It also seeks to reveal its significance and symbolism in dimensions that include textual and around the text. The study clarifies the colors employed in the Noble Qur'an and the selected poems that have been employed in various methods to complete the artistic poetic picture. It has achieved a measure of benefit through the continuous interconnectedness between the Noble Qur'an and the creative structure. The study material relied on a number of sources and references.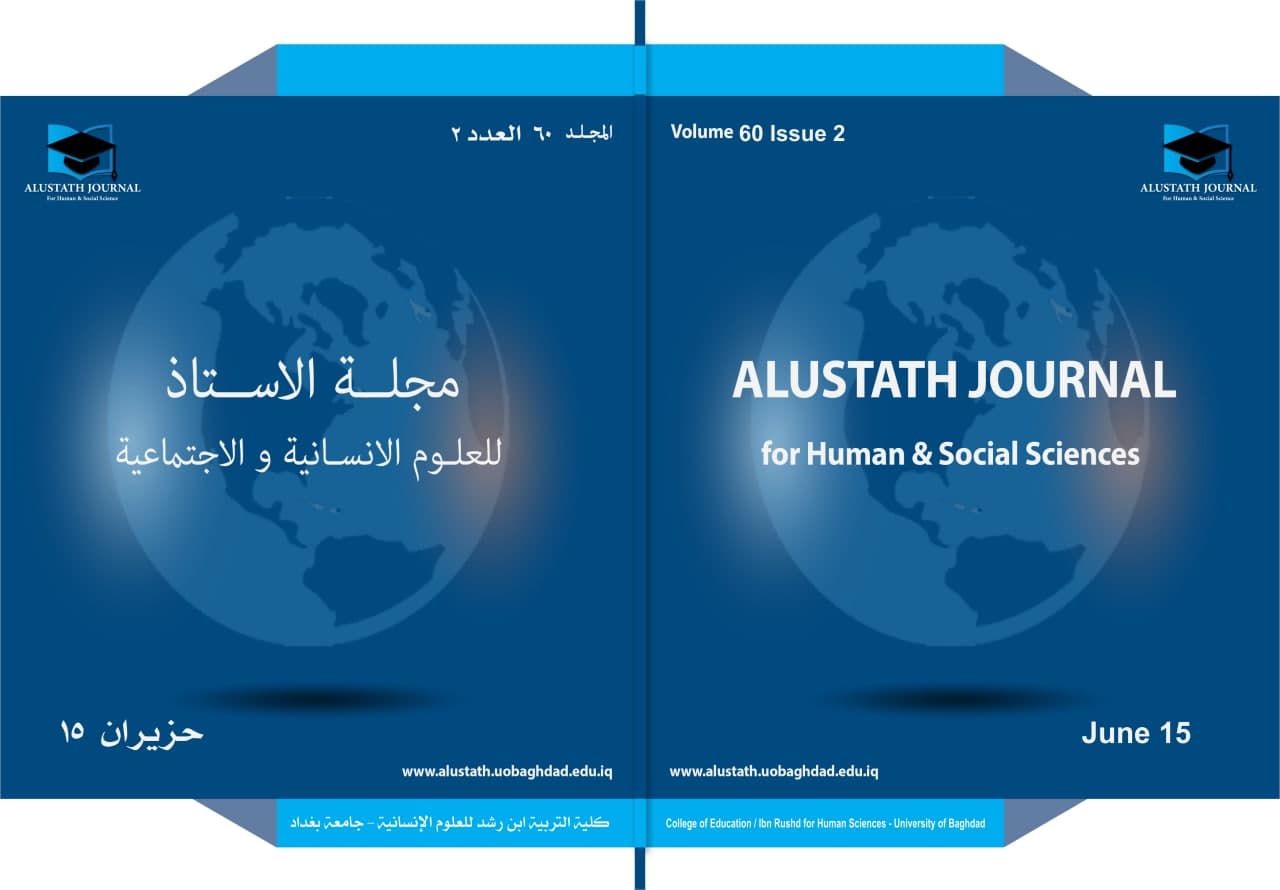 How to Cite
عباسم. ج. (2021). Color and its Symbolic Connotations between the Noble Qur'an and Islamic Poetry, the Poets of the Prophet Muhammad as a model. ALUSTATH JOURNAL FOR HUMAN AND SOCIAL SCIENCES, 60(2), 241-263. https://doi.org/10.36473/ujhss.v60i2.1576
Copyright © 2021 University of Baghdad