Argumentative Reporting Paths in Poetic Speech of Abi Talib (Peace be upon him) The Lamiyah as a Choice
الدكتورة الاء علي عبدالله

Department of Arabic, Imam Al-Kadhum (PBUH) University College for Islamic Sciences
Keywords:
Argumentative reporting, poetic speech, Abu Talib, The Lamiyah
Abstract
Partnership in constructive knowledge is a fashionable feature that becomes commendable after the rapid coordinative development which reflected the broad flexibility of cognitive formations. As we stop on a heritage poetic text, and take an important theory of modern importance to touch its text and inspect it, then we are practicing the previously mentioned partnership.
This study takes with the text of the Lamiyah of Abi Talib (PBUH), the prophet's uncle (PBUH and his fellow people) and imposes it into the argumentative approach in order to deal with it (the text) using the approach's tools represented by the argumentative scale and the argumentative links and factors, to extract the argumentative charges jammed inside its speech, that the poet attempted to steer it towards the accepting receiver in order to change or fix his/her direction by affecting his/ her convictions and concepts.
This Study, entitled:" Argumentative Reporting Paths in Poetic Speech of Abi Talib (Peace be upon him) The Lamiyah as a Choice" is divided into an introduction and two parts: theoretical and procedural in addition to a conclusion and search terms, to make close to each other, the heritage text and a modern theory from one side, and the poetic speech and the argumentative theory from the other side. God Almighty is the guardian of success.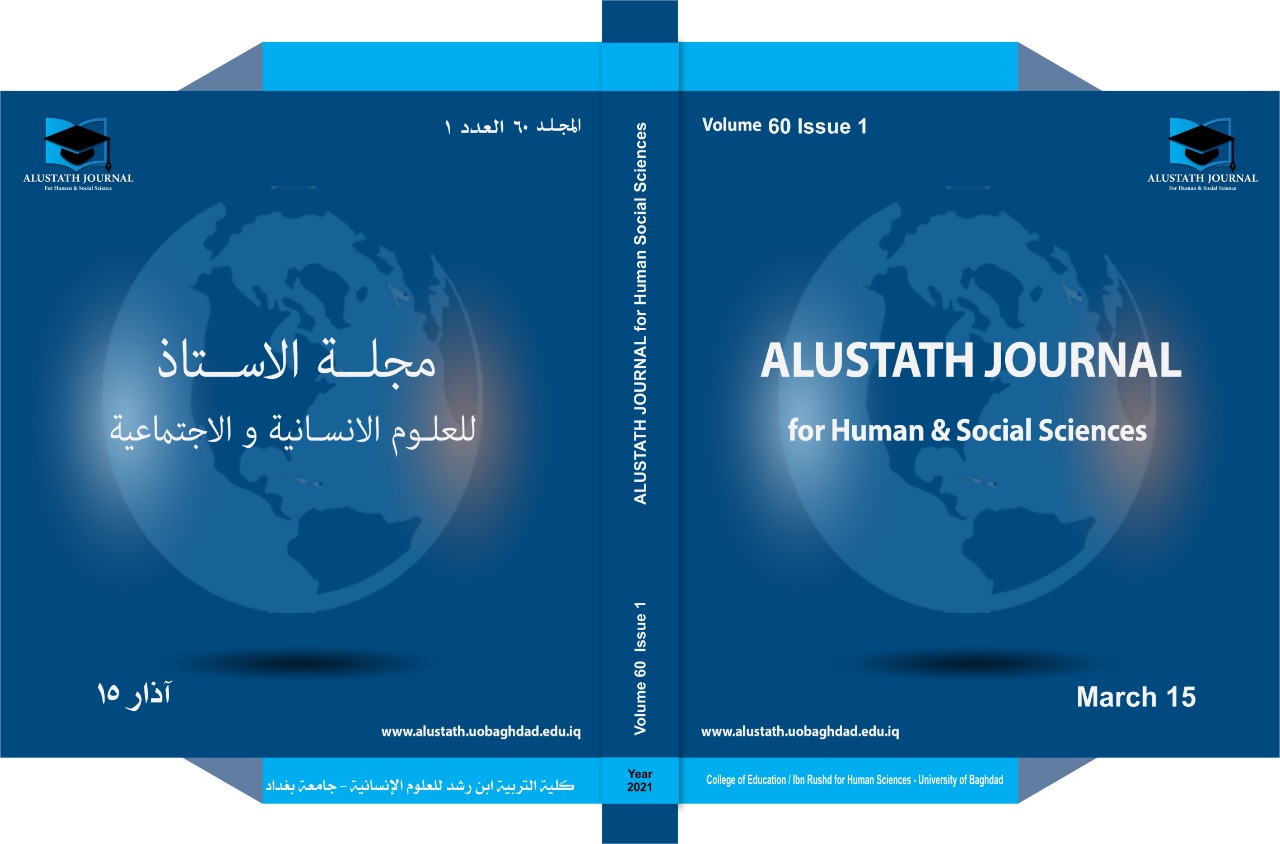 How to Cite
عبداللها. ا. (2021). Argumentative Reporting Paths in Poetic Speech of Abi Talib (Peace be upon him) The Lamiyah as a Choice. ALUSTATH JOURNAL FOR HUMAN AND SOCIAL SCIENCES, 60(1), 221-248. https://doi.org/10.36473/ujhss.v60i1.1276
Copyright © 2021 University of Baghdad