The Imaginary Interconnection and its Relationship with Cognitive Representation of knowledge.
أ .م . د. رياض عزيز عباس

الجامعة المستنصرية / كلية الآداب قسم علم النفس(علم النفس المعرفي )
Abstract
The Present Research aims at Knowing The Following:
The Imaginary Interconnection amony University Students.
The Cognitive Representation Of KnowLege amony University Students.
The Correlation Between Imaginary Interconnection And Cognitive Representation of Knowledge A mony University Students.
In Order de achieve The aims of Current research, The researcher has developed scale of (Imaginary Interconnection) and the Scale Of (Cognitive Representation of Know leags), and the application of a Scale of ( Imaginary interconnection ) and the Scale of (Cognitive Represention of Knowledge ) and the application of the scale on Sample Consists (200) University Students (100 males and 100 Females).
After Confirming the Standard Characteristics Of the Two Scales They Were Applied on research Sample, data has been processed Statistically by using appropriate methods The research has achieved the basic Following results.
The Presence Of a high Level of Imaginary Interconnection amony the Search Sample.
The Presence of a high level of Cognitive Representation of Knowledge among The Search Sample.
There is appositive Significant Correlational relation ship between The Imaginary Interconnection and Representation of Knowledge among the Search Sample.
In Light of The results obtained The researcher developed  a set appropriate recommendations and Suggestions.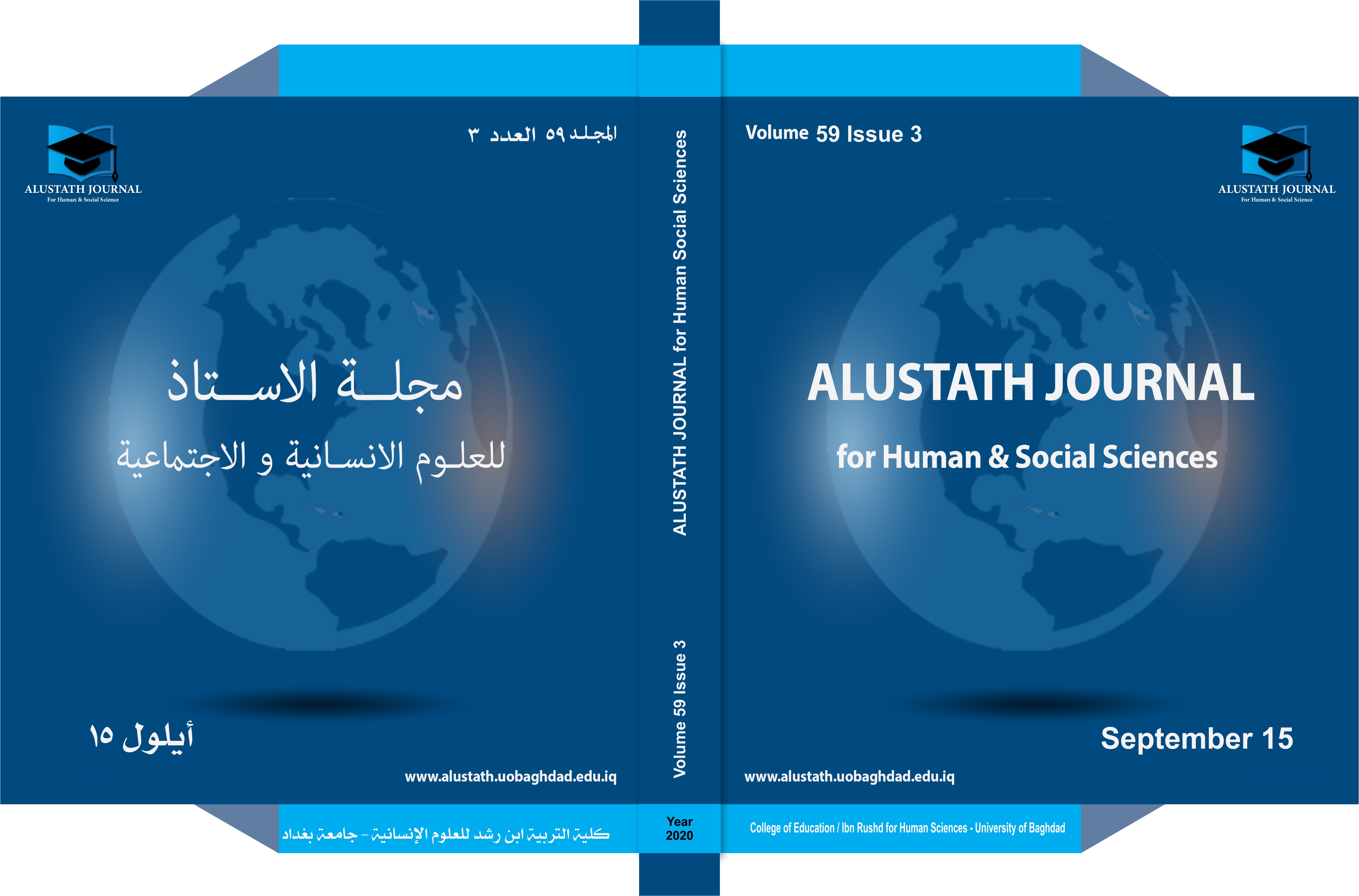 How to Cite
عباسأ. .م . د. ر. ع. (2020). The Imaginary Interconnection and its Relationship with Cognitive Representation of knowledge. ALUSTATH JOURNAL FOR HUMAN AND SOCIAL SCIENCES, 59(3), 463-494. https://doi.org/10.36473/ujhss.v59i3.1143
Copyright © 2021 University of Baghdad