Manifestations of Alienation in Abdulla Sekhi's Trilogy
م.د. باسم محمّد عبّاس عبد الصميدعي

رئاسة جامعة الأنبار/المكتبة المركزية
Keywords:
Abdulla sekhi, Alienation, Manifestations, Trilogy
Abstract
This study aims to reconcile the theme of alienation with the exploration of its manifestations that provoke the characters' levels of awareness and intellectual and emotional structure. This human concept, in Abullah Sekhi's trilogy, has formed a cognitive, cultural mainstream that has dominated the trilogy's data and intellectual and artistic dimensions.
This study is divided into two sections: The first one is based on   studying and framing the manifestations of alienation and discussing its forms and aspects. The second one is based on authenticating the work of art and subjectivity of time and place in determining the theme of alienation and the characters' psychological and emotional dimensions and their personal and human crises.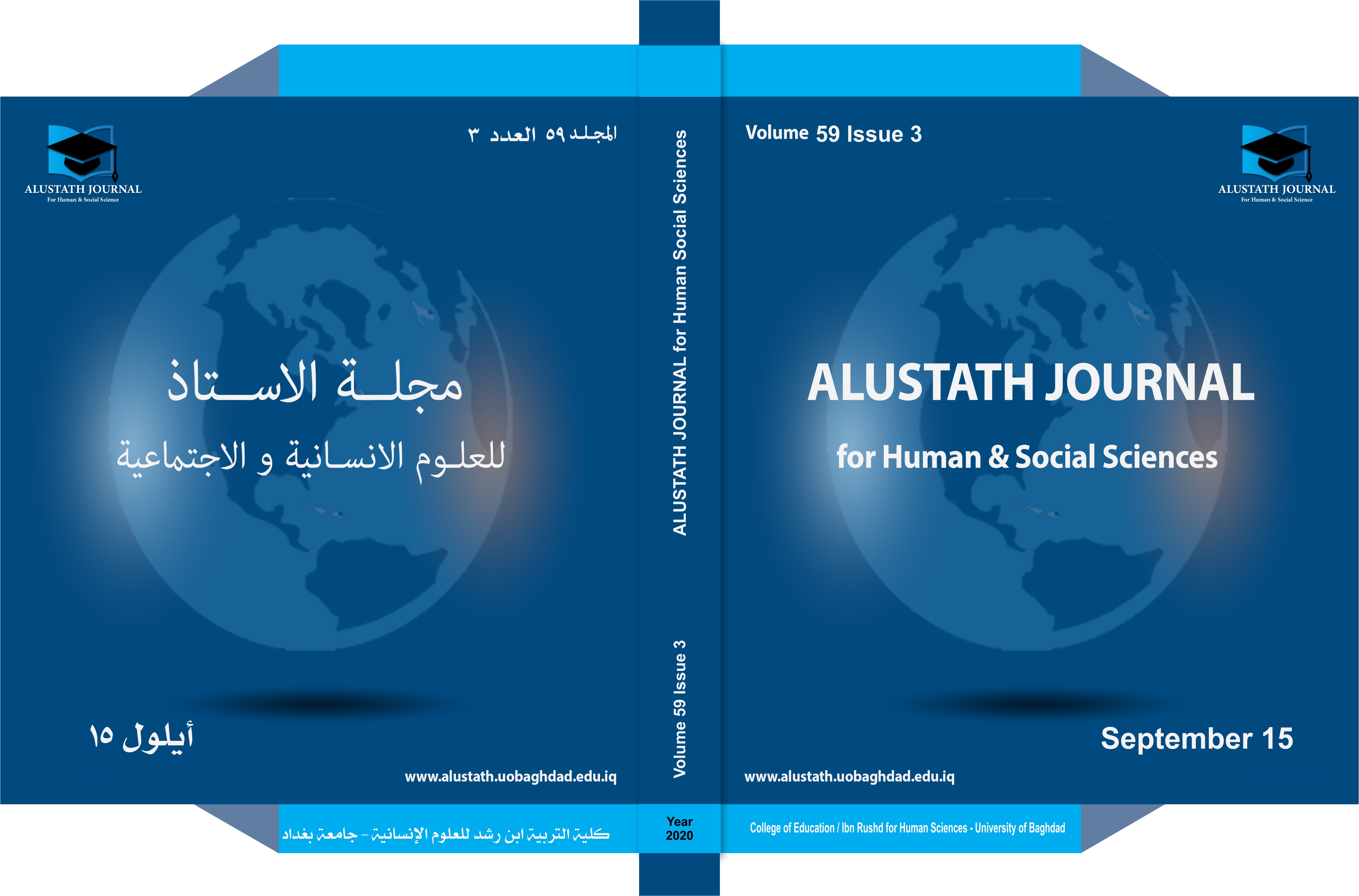 How to Cite
عبّاس عبد الصميدعيم. ب. م. (2020). Manifestations of Alienation in Abdulla Sekhi's Trilogy. ALUSTATH JOURNAL FOR HUMAN AND SOCIAL SCIENCES, 59(3), 217-248. https://doi.org/10.36473/ujhss.v59i3.1132
Copyright © 2021 University of Baghdad