The Effect of the Stepping Stone Technique on EFL Intermediate School Students' Performance in Short Story Writing
م.م. خلود ناصر فراك

Ministry of Education
Keywords:
Stepping Stone Technique , Short Story Writing , EFL Intermediate School Students' Performance
Abstract
Writing is an active way to connect and express opinions, thoughts and feelings to others. Thinking skills play an effective role in developing one's writing and enhancing learning.
      The problem of this work is that Iraqi EFL short story teachers highlight the conventional techniques and give little attention to the practical aspects. Consequently, there is a new technique of thinking that emphasize the practical aspects in teaching short story writing.
      The present study aims at investigating the effect of using stepping stones technique on intermediate school students' performance in short story writing.
To achieve the aim of the study, it is assumed that there is no statistically significant difference between the mean score of the experimental group, which is educated by stepping stone Technique and that of the control group, which is taught by the conventional techniques in their short story writing performance.
     The research concludes that using stepping stone technique improves students' performance in short story writing, and motivates the learners to shape their ideas. According of these results, recommendations and suggestions for further studies are presented.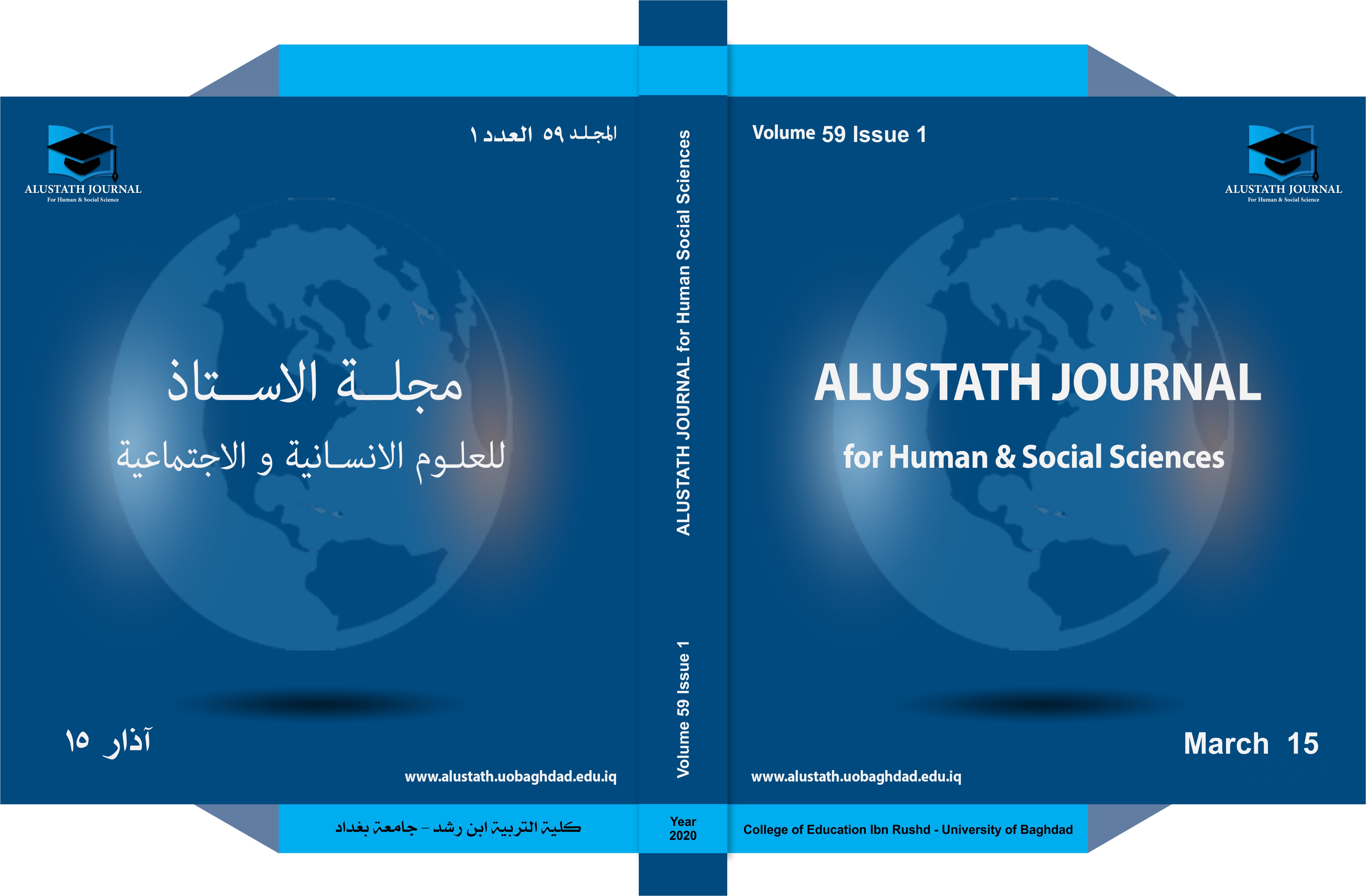 How to Cite
فراكم. خ. (2020). The Effect of the Stepping Stone Technique on EFL Intermediate School Students' Performance in Short Story Writing. ALUSTATH JOURNAL FOR HUMAN AND SOCIAL SCIENCES, 59(1), 1-18. https://doi.org/10.36473/ujhss.v59i1.1049
Copyright © 2021 University of Baghdad