Defamiliarization of Visions and Betting on Experimentation: A Reading on the Abbasid Poetry from a Modern Critical Perspective
أ. م. د. أحمد عبد حسين الفرطوسي

جامعة بغداد/ كلية التربية ابن رشد للعلوم الإنسانية قسم اللغة العربيَّة
Abstract
The Abbasid age is considered one of the most harmonious ages of Arabic literature with the orientations of today's poetic modernism. This may be ascribed to the maturity of the ways of thinking of the mechanisms of poetic expression at that time, and the ability of some poetic experiences to confront and transcend the rigidity of standards according to which Arab poets have accustomed to write. In addition, there is a number of distinctive experiences that appeared at that time, which were further characterized by seriousness, modernity and novelty. The present paper shall limit itself to three experiences of that age, due to their evident distinctive critical thinking, let alone their ability to confront the challenges of the opposing critical currents, and persistence on their innovative and modernizing projects. Those poets are: Abu Nawaas, Abu Tammam and al-Ma'ari, hoping that the present study may meet the requirements that significant trend of that very special age which enjoyed a unique status, whether in visions, literary product or experimentation.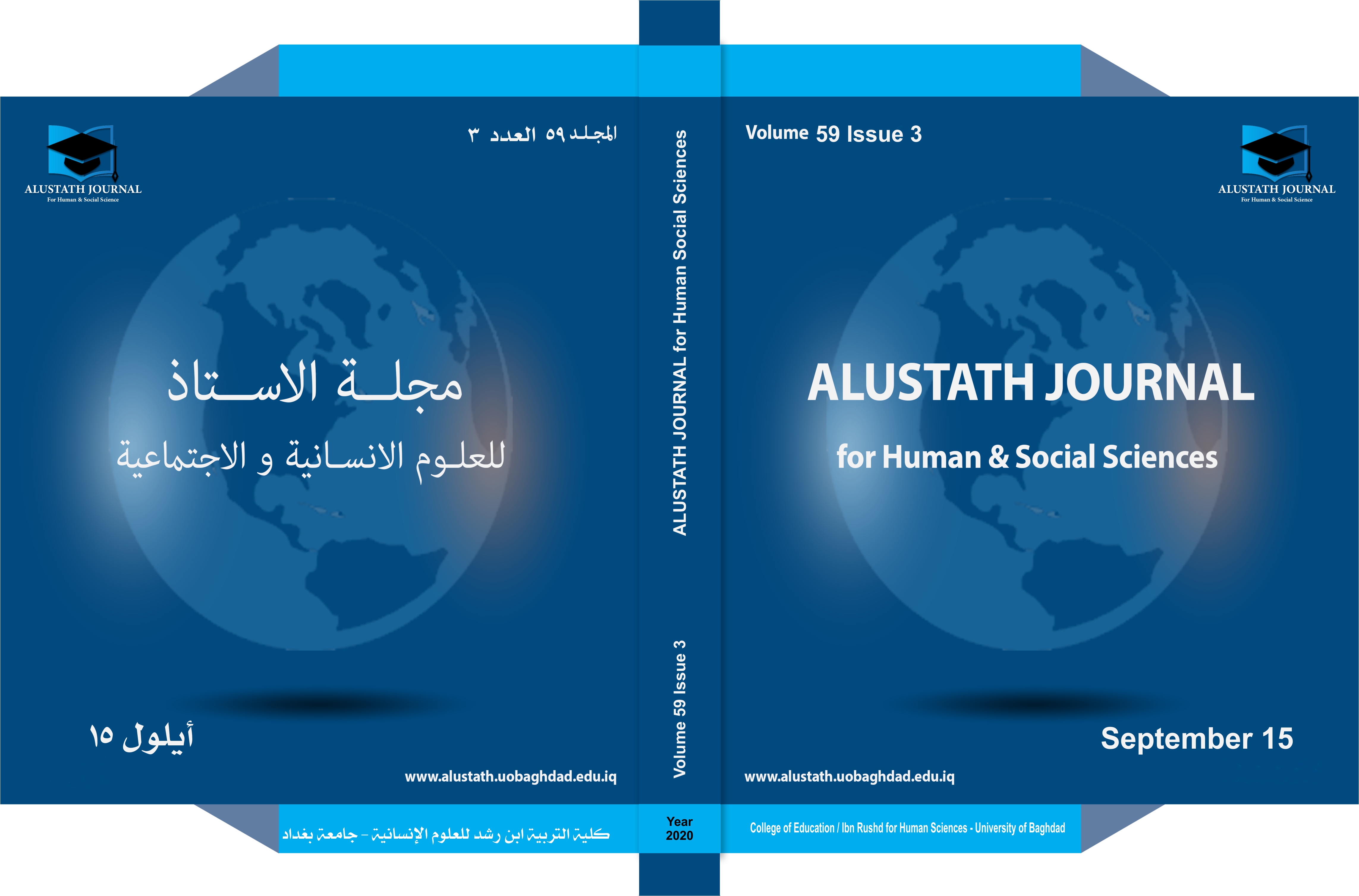 How to Cite
حسين الفرطوسيأ. م. د. أ. ع. (2020). Defamiliarization of Visions and Betting on Experimentation: A Reading on the Abbasid Poetry from a Modern Critical Perspective. ALUSTATH JOURNAL FOR HUMAN AND SOCIAL SCIENCES, 59(3), 281-292. https://doi.org/10.36473/ujhss.2020.59.3.281-292
This work is licensed under a Creative Commons Attribution-NonCommercial-ShareAlike 4.0 International License.
Copyright © 2018 University of Baghdad