The Mediating Role of Self-regulation in the Relationship between Mental alertness, Job Performance and Job Satisfaction among Primary School Teachers
أ.م.د محمد محمد فتح الله

Psychological Testing and Measurement National Center for Examination and Evaluation Egypt
Keywords:
Elementary school teachers, Job performance, Job satisfaction, Mental alertness, Self-regulation
Abstract
The purpose of this paper is to investigate whether there is an associative relation between mental alertness and job performance (i.e., task performance, Organizational Citizenship Behavior, Counterproductive Work Behavior) and job satisfaction. Self-regulation was expected to emerge as a mediating mechanism through which mental alertness affects performance variables. The paper is applied to a sample which comprises 213 teachers, aged 32 to 59 years (M = 45.30 years, SD = 9.31). Mental alertness scale is employed as a feature of Self-Regulation Questionnaire and Job Performance Scale were employed. The results show that self-regulation emerged as the mechanism through which mental alertness exerts its effects on self-report task performance and Organizational Citizenship Behavior, but not Counterproductive Work Behavior. Exploratory analyses revealed that mental alertness composes three components, which are: awareness, lack of cooperation, and non judging and hypothesis testing was repeated with each component to examine their differential effects on outcome variables of interest. When all findings are emerged for a full model testing, job satisfaction emerged as the second mediating mechanism in relation between   performance outcomes and mental alertness.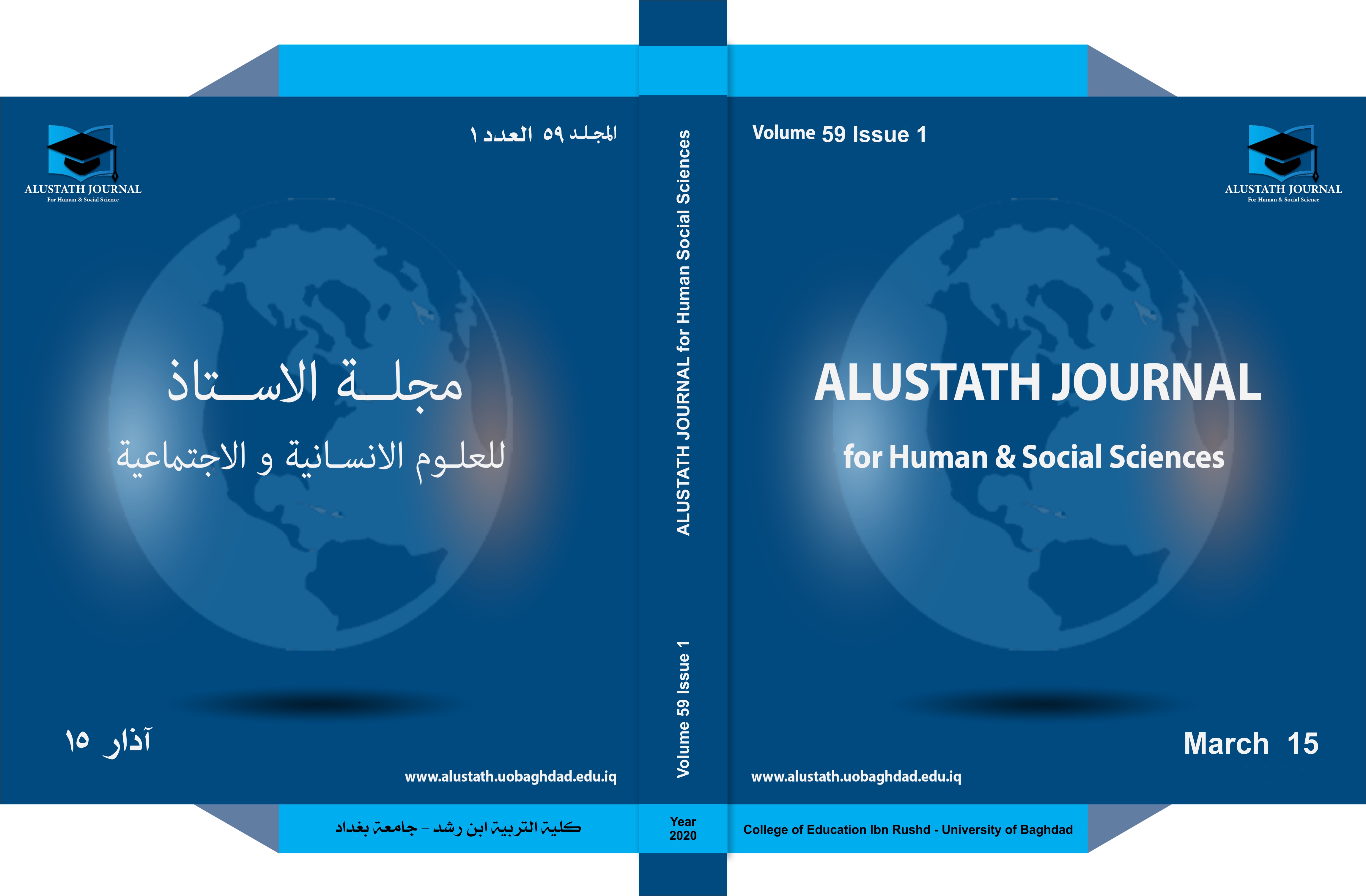 How to Cite
فتح اللهأ. م. (2020). The Mediating Role of Self-regulation in the Relationship between Mental alertness, Job Performance and Job Satisfaction among Primary School Teachers. ALUSTATH JOURNAL FOR HUMAN AND SOCIAL SCIENCES, 59(1), 24-50. https://doi.org/10.36473/ujhss.2020.59.1.24-50
Copyright (c) 2020 Alustath
This work is licensed under a Creative Commons Attribution-NonCommercial-ShareAlike 4.0 International License.
Copyright © 2018 University of Baghdad