Problems Facing Post-Graduate Students of Arabic Language Departments in Scientific Research 2018 - 2019
م.د. خمائل شاكر غانم

University of Baghdad / Center for the Revival of Arab Scientific Heritage
Keywords:
Graduate studies, Problems, Students
Abstract
This research aims at identifying the problems that post-graduate students of the Arabic language departments face in scientific research.
    The research is limited to postgraduate students whose number are (70) students in Arabic language departments at the faculties of education at University of Baghdad (Faculty of Education Ibn Rushd, College of Education for Women) for the academic year (2018-2019).
    To achieve the objective of the present research, the researcher uses the descriptive approach in identifying the problems facing post-graduate students of the Arabic language departments in scientific research. The descriptive approach is concerned with describing the phenomenon or event, collecting facts and observations, describing the specific circumstances, and trying to predict them in the future.
The researcher uses the suitable statistical means for the current study depending on the statistical program (SPSS): the square of Kay, the T- test of two independent samples, Pearson correlation coefficient, the alpha-cronbach equation, and the T-test of one sample.
  To achieve the objective of this research, the researcher coustructs the research tool of identifying the problems of postgraduate students of the Arabic language departments. The researcher decided that the questionnaire is the appropriate tool. The researcher applied the final questionnaire to the sample of (50) students.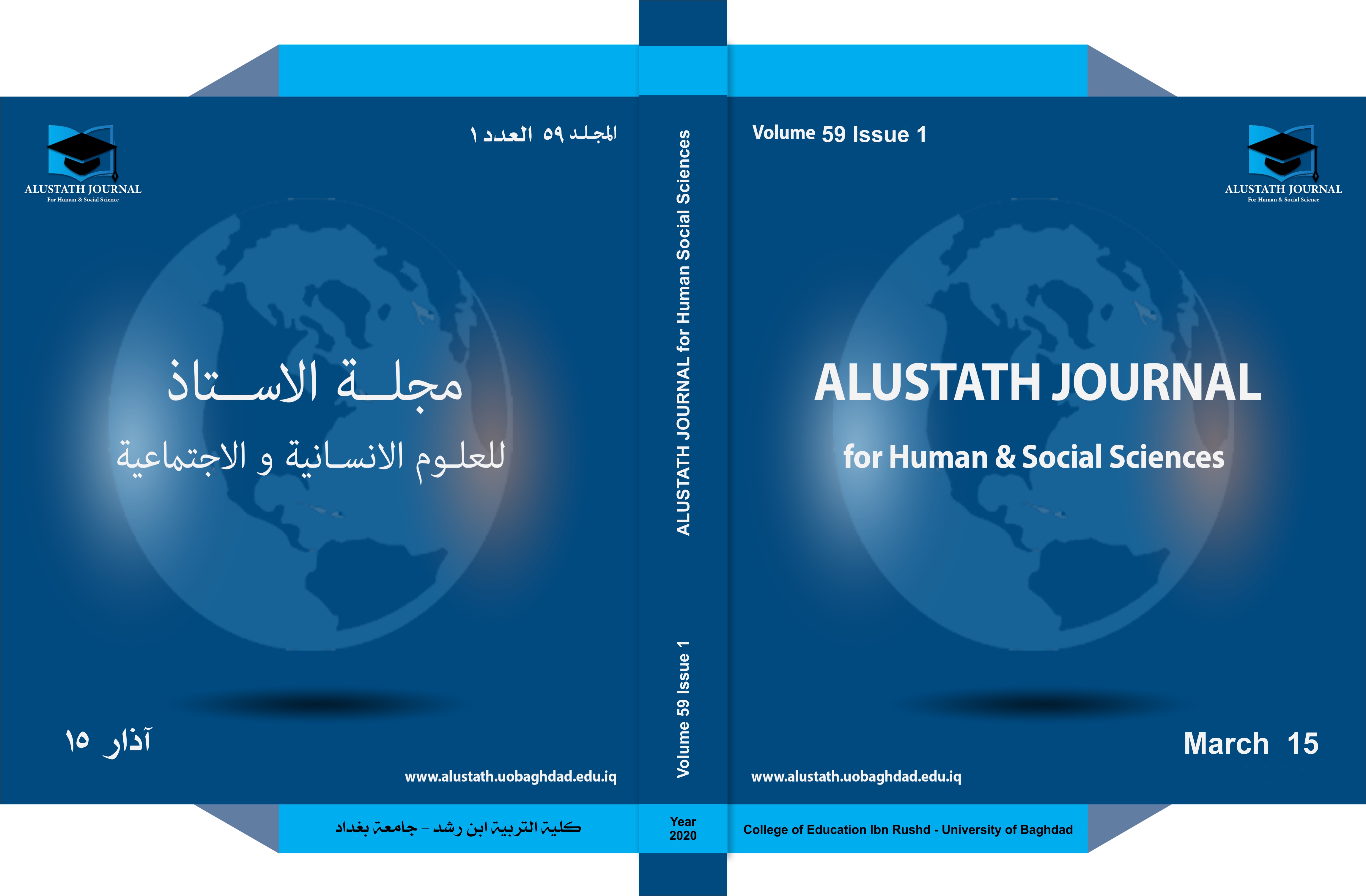 How to Cite
غانمم. خ. (2020). Problems Facing Post-Graduate Students of Arabic Language Departments in Scientific Research 2018 - 2019. ALUSTATH JOURNAL FOR HUMAN AND SOCIAL SCIENCES, 59(1), 77-94. https://doi.org/10.36473/ujhss.2020.59.1.77-94
This work is licensed under a Creative Commons Attribution-NonCommercial-ShareAlike 4.0 International License.
Copyright © 2018 University of Baghdad