AL-Imam, 'amir almuminin (peace be upon him) Integrative project Human Coexistence between the Followers of Religions and Sects
أ.م.د. وليد عبد الحميد خلف

College of Fiqh / University of Kufa
Keywords:
Imam, Commander of the Faithful, Ali bin Abi Talib, human coexistence, religious and sectarian pluralism, civil peace, and community security.
Abstract

(1400 years ago) Imam, the Commander of the Faithful, Ali bin Abi Talib (peace be upon him) developed an integrative project for human coexistence between adherents and followers of all religions and sects, and in a manner that meets the requirements of man in every time and place, especially in our time, and it is a comprehensive monotheistic project that he theoretically adopted and considered. In practice, he applied it personally despite the difficulties and the harsh conditions surrounding him in the reality of life, which is a reform project that achieves security and safety for all, and ensuring their rights for all people, entrenching their civilizational coexistence and human fraternity, according to two original Islamic principles, namely (the principle of the unity of human kind, and the principle of human dignity), and it is required of them A holistic, humanist Islamic principle, which is the principle of (complete and complete social justice) for all people.
This project is based on positive dialogue, education on the necessity of recognizing the existence of the other religiously, ethnically, culturally and socially different, kindness in others and tolerance with it and guaranteeing their freedoms and rights, scientific cross-fertilization between the heritage of different nations and peoples, and making use of the knowledge product of the other religiously, ideologically and racially different according to objective controls and the scientific method, criminalizing Prohibition of hate speech, violence and intolerance.
In studying, understanding and analyzing this project, and in implementing and implementing its programs, it is practically rid of the tragedies that humankind today suffers from in general and Muslims and Arabs in particular.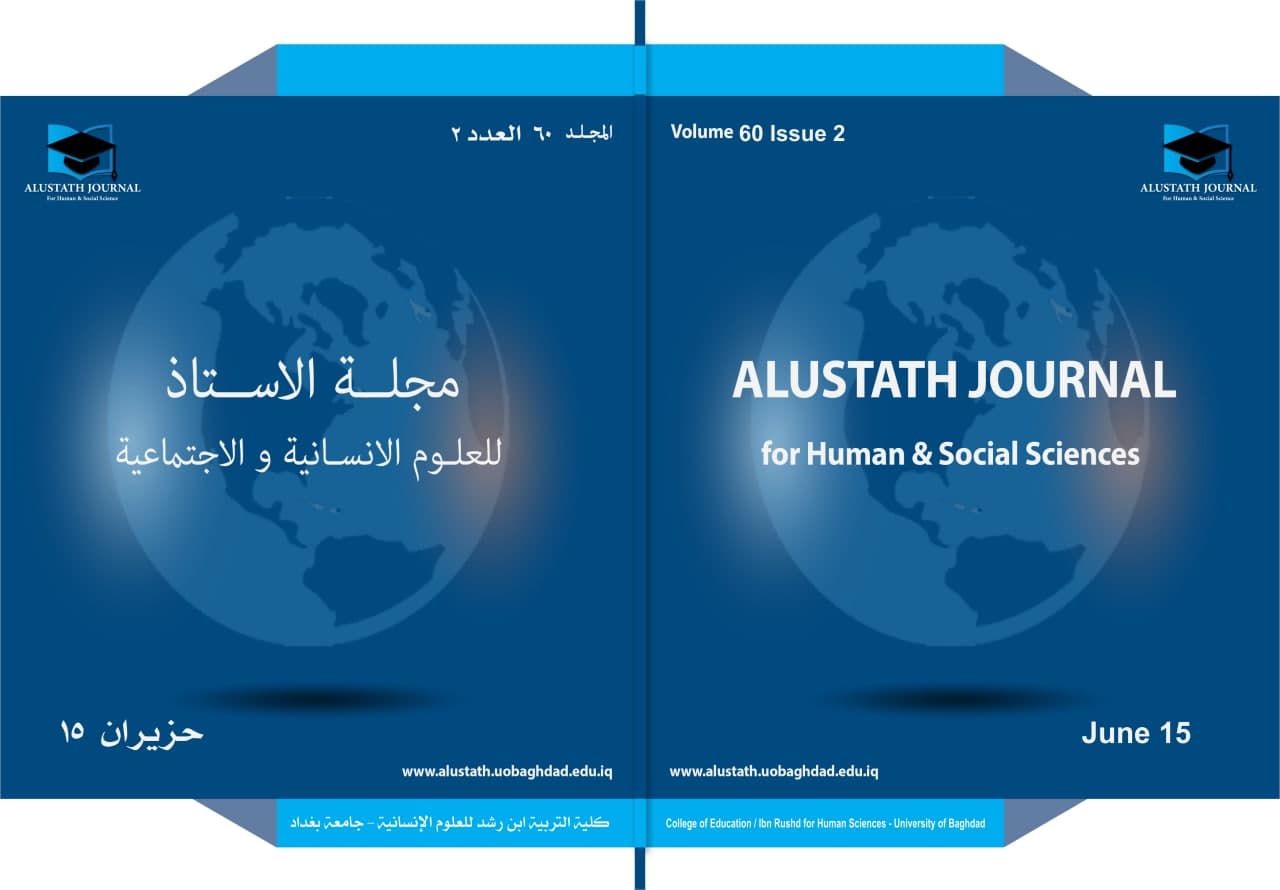 How to Cite
خلفأ. و. (2021). AL-Imam, 'amir almuminin (peace be upon him) Integrative project Human Coexistence between the Followers of Religions and Sects. ALUSTATH JOURNAL FOR HUMAN AND SOCIAL SCIENCES, 60(2), 45-64. https://doi.org/10.36473/ujhss.v60i2.1567
Copyright © 2021 University of Baghdad