Effectiveness of Differentiated Instruction in the Achievement of the Second Intermediate Female Students in Arts Education
م. م. رغد سلمان خليل

Ministry of Education / Directorate General of Education Baghdad Rusafa / 2
Abstract
The current study aims to build teaching plans in accordance with the differentiated instruction by measuring its effectiveness via its application on experimental sample of the second intermediate school female students. The sample consists of ten female students. The one- group experimental design depends on pre and post skill test, and adopting the teaching plans according to the differentiated instruction in the posttest skill through skill performance evaluation form. The researcher has used several statistical methods to process data. Results show that the experimental group has excelled in the post test skill due to the effectiveness of the differentiated instruction in terms of sequence and organization of carrying out the artwork in arts education.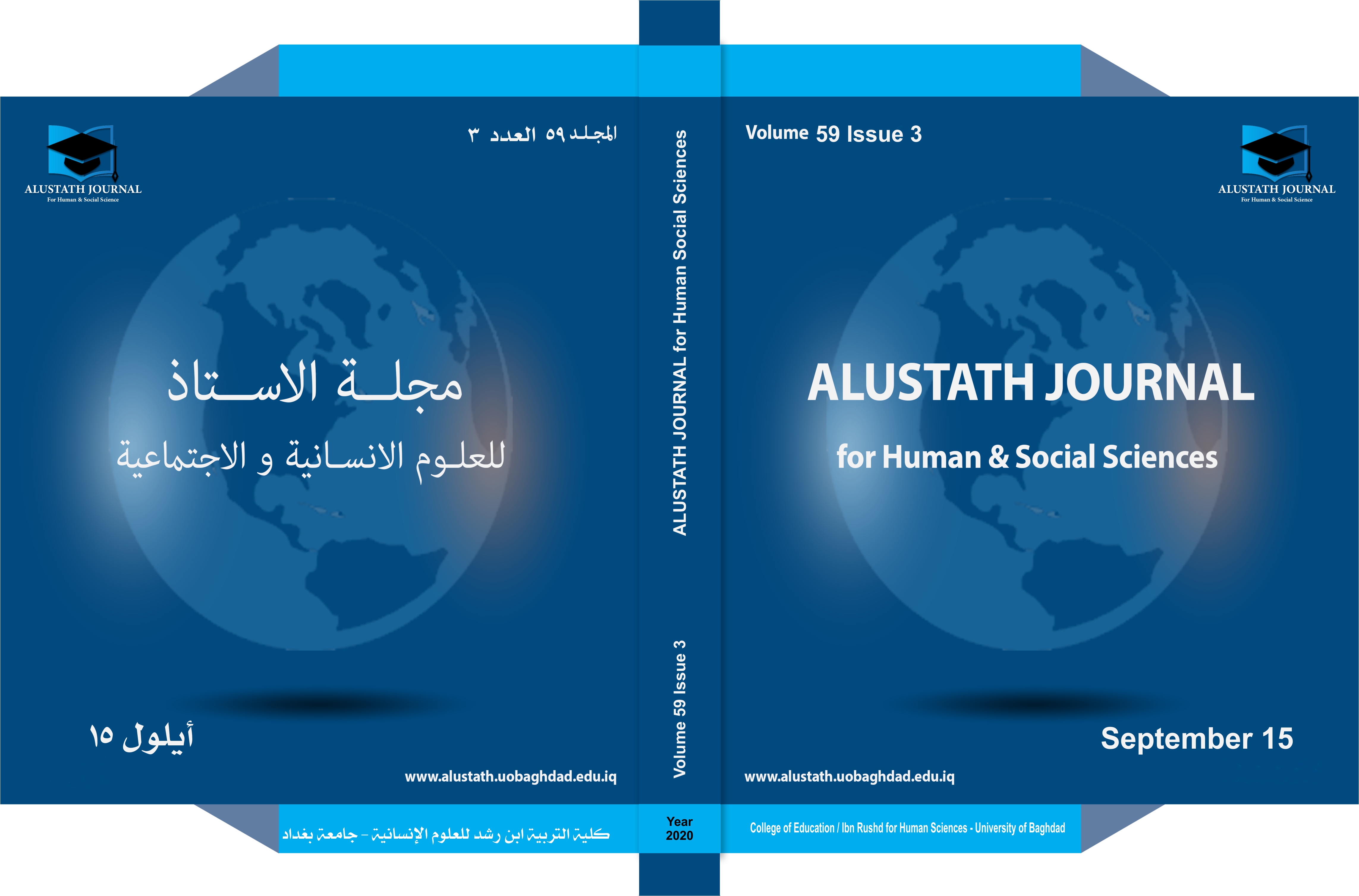 How to Cite
سلمان خليلم. م. ر. (2020). Effectiveness of Differentiated Instruction in the Achievement of the Second Intermediate Female Students in Arts Education. ALUSTATH JOURNAL FOR HUMAN AND SOCIAL SCIENCES, 59(3), 391-414. https://doi.org/10.36473/ujhss.2020.59.3.391-414
This work is licensed under a Creative Commons Attribution-NonCommercial-ShareAlike 4.0 International License.
Copyright © 2018 University of Baghdad