Mediator Role of Gender in the Relation between Emotional Intelligence and Electronic Bullying of High School Students
م.د. فاطمة مدحت ابراهيم

وزارة التربية
Abstract
The study aims to identify the mediating role of gender in the relationship between emotional intelligence and electronic bullying of high school students. The final sample of the study consists of 310 students (160 females, 51.61%, 150 males, 48.39%), representing students from four, five, and six, grade aged between 15and 17 years, with an average of 16.5 years, with a standard deviation of 4.63. The study uses a quantitative relational approach. The Findings of the present study indicate that deficits in emotional intelligence and its dimensions has been positively associated with being a victim of electronic bullying for both gender. Yet,  it has been  stronger in females. Moreover, there has been a relative indicative relation between emotion control and gender according to the experience explanation of being a victim of electronic bullying. Although, there is no interaction has been found for males, the defects of emotion control for females is associated indicatively with the increasing rates of being victims of electronic bullying.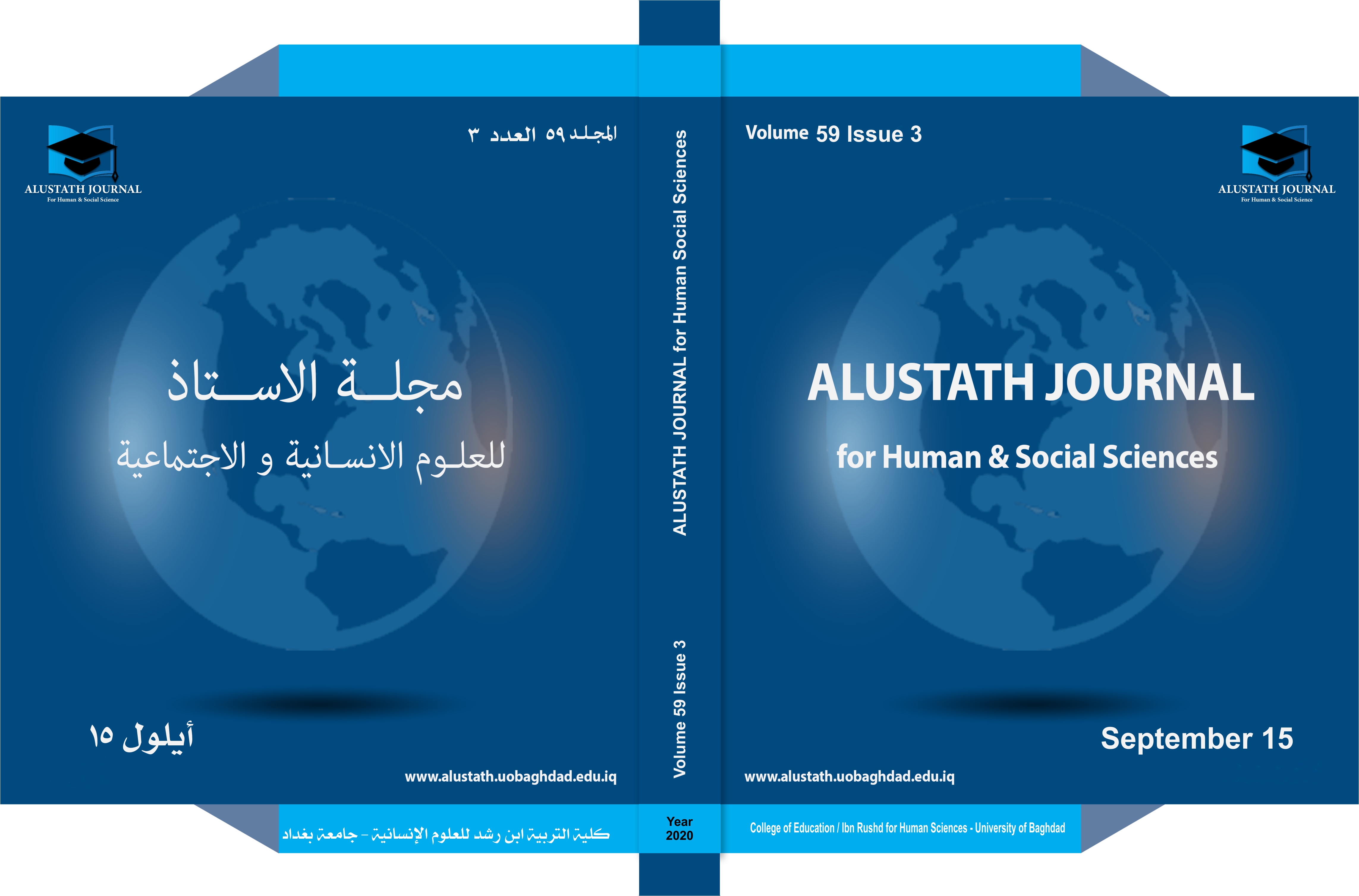 How to Cite
مدحت ابراهيمم. ف. (2020). Mediator Role of Gender in the Relation between Emotional Intelligence and Electronic Bullying of High School Students. ALUSTATH JOURNAL FOR HUMAN AND SOCIAL SCIENCES, 59(3), 249-280. https://doi.org/10.36473/ujhss.2020.59.3.249-273
This work is licensed under a Creative Commons Attribution-NonCommercial-ShareAlike 4.0 International License.
Copyright © 2018 University of Baghdad