Analysis of the Work of the Educational Advisor in Secondary Schools
م. د. نور بدري نوري

Ministry of Education/ Directorate of Education Al-Karkh III
Keywords:
Analysis of the Work, Educational Advisors, Secondary Schools
Abstract
The aim of the current research is to analyze the work of the educational advisor in the secondary schools in the city of Baghdad and to achieve this research, the researcher adopted a note form consisting of seven areas:
((Field of school card, field of guidance records, meeting area, Field of collective guidance, field of cases, problem area, area of extra-curricular activities)). An individual interview was conducted with the educational advisors during their visit to their schools, their number is (30) male and female advisors distributed in the Educational Directorates of Karkh (1st-2nd-3rd) for the academic year 2018-2019.
The researcher reached the most important results:
The most important notes include the following:
The daily problems have dominated the majority of the educational advisors' time within the school because they are frequent and occurred to students constantly, and because the pedagogical advisor is the basis for solving the problems that students are going through throughout the year, so they turn to him.
It turns out that the field of cases did not take the real time or the time required of the educational advisor because of the weakness of the advisor in the use of techniques and methods of guidance with special cases, for example we rarely find the actual application of the interview steps as they are in the guidance literature, and we rarely find the advisor who prepared beforehand the information needed to deal with special cases before interviewing them, and even the majority of advisors use traditional methods in treating the cases.
It appeared that the school card and the meetings did not take the time you need from the educational advisor, because the school card has become outdated and ineffective it does not keep up with the changes and needs to modify any deletion of some aspects of it and not needed and add other important aspects, but the meetings are few because the lack of time limits the holding of meetings.
The researcher recommended:
The researcher recommends that the authorities responsible for the work of the guidance to follow the work of the advisor and to pay attention to the type and quantity of his work, and focus his efforts towards specialized guidance work and reduce waste in the time of non-specialized work.
She also recommends that the authorities responsible for the guidance work to allow each advisor to document information according to his knowledge and method, and recommends the officials of the Ministry of Education to form a committee of guidance to amend the school card to suit the changes that have occurred.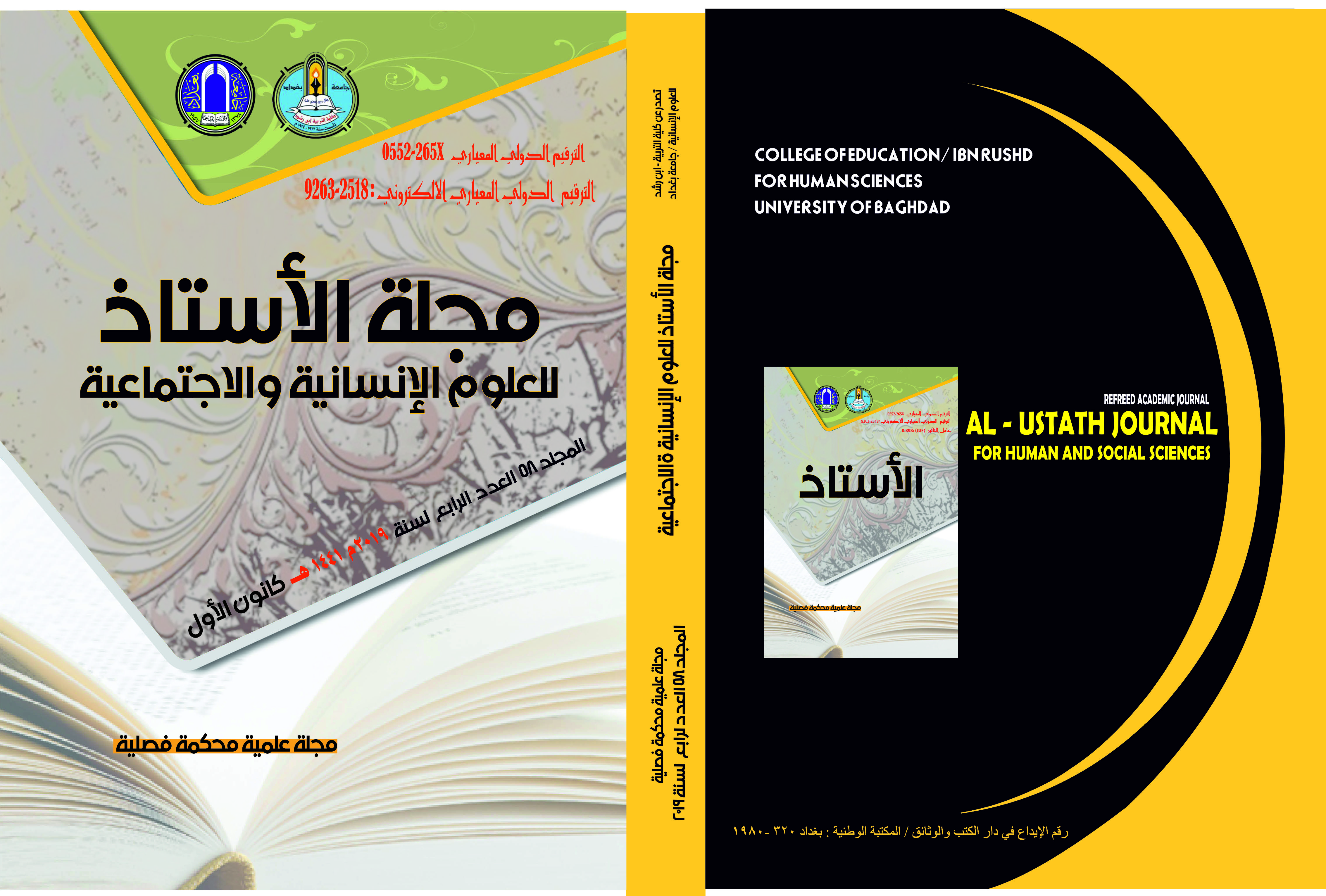 How to Cite
نوريم. د. ن. (2019). Analysis of the Work of the Educational Advisor in Secondary Schools. ALUSTATH JOURNAL FOR HUMAN AND SOCIAL SCIENCES, 58(4), 221-246. https://doi.org/10.36473/ujhss.2019.58.4.221-246
Copyright © 2018 University of Baghdad