Shades of Meaning in Kumail's Du'aa
م. د. قاسم صاحب كريم الأسدي

الجامعة المستنصرية / كلية العلوم السياسية
Abstract
       This study aims to identify the shades of meanings of some words and the structures of the selected text constructions, so that the researcher can dive into the depths of the text, and extract the characteristics, and linguistic potential, and to uncover what damages the word and constructions , and watch the pictures painted by those shades                                  
      The research is based on selections in this study because the vocabulary does not have all shades, but there are words in particular, and compositions selected, as the research consists of two sections: the first section sheds lights on the  theoretical background where linguistic and idiomatic meaning of the concept of shades have been presented , including  synonymous terms, or antonyms . Section two deals  with the practical part of the study. The researcher has adopted descriptive analytical approach to achieve the aims of the study. The study ends with relevant conclusion and references.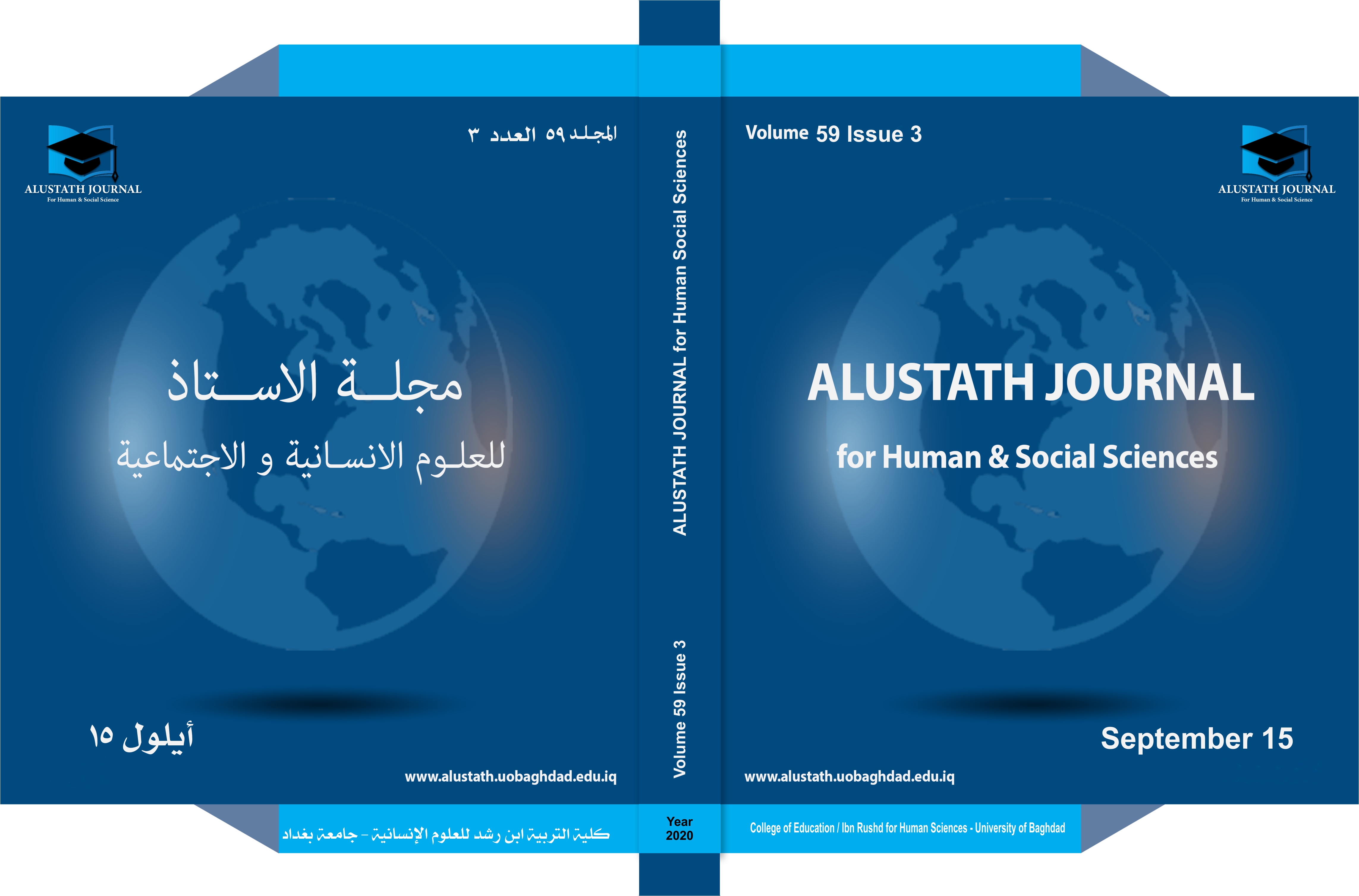 How to Cite
صاحب كريم الأسديم. د. ق. (2020). Shades of Meaning in Kumail's Du'aa. ALUSTATH JOURNAL FOR HUMAN AND SOCIAL SCIENCES, 59(3), 193-216. https://doi.org/10.36473/ujhss.2020.59.3.193-216
This work is licensed under a Creative Commons Attribution-NonCommercial-ShareAlike 4.0 International License.
Copyright © 2018 University of Baghdad